The capitalization of the cryptocurrency market is steadily growing, and its size already exceeds $2 trillion daily.
Such dynamics cannot fail to attract both potential investors and traders. However, in addition to the positive trends, one should always remember about certain risks in this segment, reasons being its high volatility and the presence of a large number of fraudsters.
Those investors, who do not take into account the negative aspects of crypto trading, can easily lose their money by becoming victims of dishonest traders. The situation is also complicated by the fact that assessing the level of profitability of a particular trader is quite problematic. All of this can ultimately discourage an investor from working with cryptocurrency in the future.
The TradeLink project was developed precisely to help all market participants avoid such risks and provide them with effective and mutually beneficial cooperation. Its key point is an opportunity to get independent confirmation of a trader's trading results. This is achieved by analyzing various indicators of crypto traders' profiles in real-time via API-key. 
The platform also focuses on traders and will add a couple of cool tools in the near future.  One of them will be the disconnection of trading after the loss of a given risk.  This is done to prevent the trader from getting on tilt.
 High efficiency of work on the platform is ensured by rating traders. To this end, Tradelink constantly analyzes the data on the platform and automatically displays the most successful traders based on various indicators (profitability values, risk of transactions, deposit size, etc.) The choice of a trader and the investment process are transparent and protected from any outside interference.
Also to increase the effectiveness of traders TradeLink offers a large number of different tools and indicators to analyze trading. In addition, a detailed history log of all trades is already in development. The developers are constantly working on improving the platform, for example, recently there was an added functionality that allows a trader to publish the results of their work through a link or a widget on their website.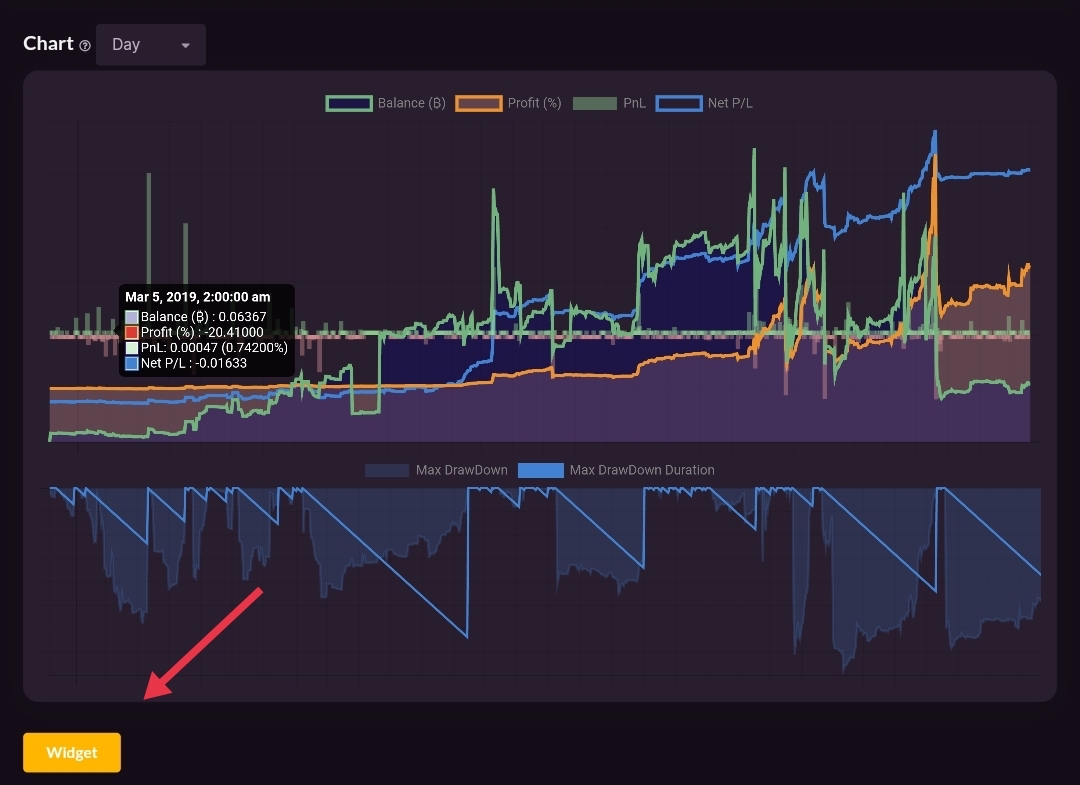 The TradeLink platform is trying to stimulate traders in addition, so they are regularly holding trading tournaments for everyone who wants to trade, and allow competing for prizes and getting additional achievements. And in the not too distant future, some more cool gameplay features will be added.
 Traders and investors on the TradeLink platform can work with four major exchanges, such as:
Binance;

BitMex;

FTX;

ByBit.
 But this is not the limit. The global objective is to work with as many of the top trading platforms as possible, including promising DeFi projects.