Justin Sun, founder of Tron, is allegedly buying thousands of followers on Twitter every day, according to the crypto community. The social network has long been known as a tool in the hands of manipulators.
Justin Sun, CEO and founder of Tron, buys followers on Twitter, concludes crypto analyst Josh Rager, having studied the statistics of followers growth in Justin Sun's account.
"Looks like you're still buying 5,000 to 6,000 followers per day. My favorite stat is how you went from losing net-negative followers per month to gaining 5k followers daily like clock work in late 2018. You're such a meme. I feel sorry for Tron investors."
Rager attached a screenshot to his tweet with stats, demonstrating that Sun's Twitter account was receiving from 4,400 to 6,200 followers daily in the end of August. Justin Sun currently has more than 1.6 million followers on Twitter.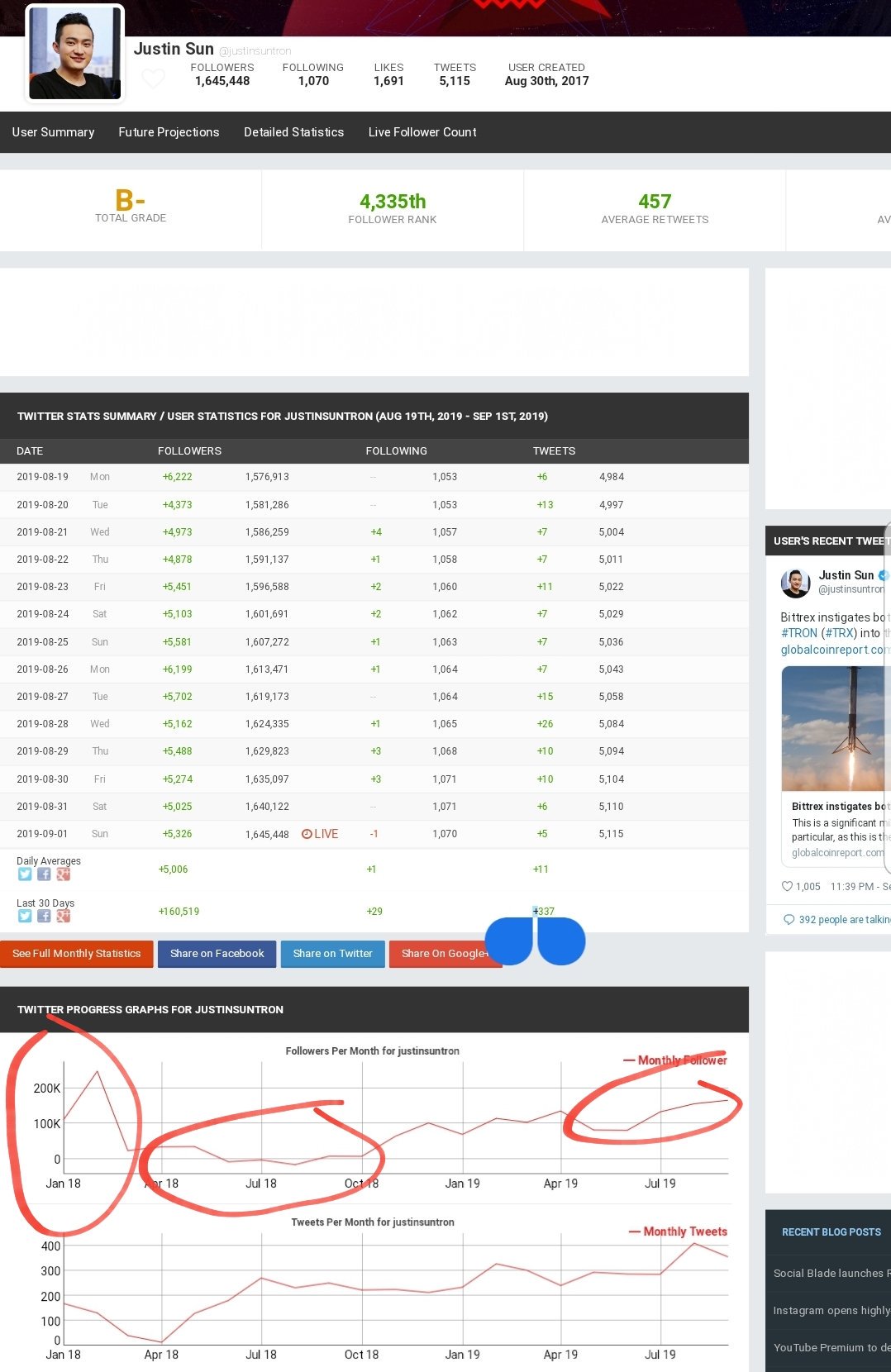 In the comments, Rager added that Tron as a product would only benefit from Justin Sun's departure from a leadership position.
Twitter is actively used for manipulations designed to affect the price of cryptocurrencies. In August, The TIE published a report in which it studied mentions of 450 cryptocurrencies on Twitter. The cryptocurrency least affected by manipulations in Twitter turned out to be Tether. TokenPay, Electroneum and Dragonchain are the most manipulated cryptocurrencies in Twitter. Although Tron is often accused of intentional pumping, this cryptocurrency was not mentioned among mostly manipulated cryptos in the TIE's research.