BitConnect, which was repeatedly criticized by the crypto community for being a Ponzi scheme, announced the closure of its lending programme and exchange platform.
BitConnect issued a statement saying that the lending program, according to which holders of BCC tokens could receive revenue of up to 1% per day, will be closed immediately, and the exchange platform will be closed within the next five days.
"We are closing the Bitconnect lending and exchange platform. We are closing the lending operation immediately with the release of all outstanding loans," BitConnect said in a statement.
With the release of your entire active loan in the lending wallet, we are transferring all your lending wallet balance to your BitConnect wallet balance at 363.62 USD. This rate has been calculated based on last 15 days averages of the closing price registered on coinmarketcap.com
Customers' funds located on the lending platform will be released and transferred to the BitConnect wallet at $363.62, that is the average rate of BCC tokens for the last 15 days, the message reads.
BitConnect explains that its decision to halt lending and exchanging activities is due to cease-and-desist letters from financial regulators of Texas and North Carolina, which banned the sale of BCC tokens, as well as an information attack in media and crypto-community on the project.
At the end of last year, many crypto-enthusiasts voiced out their concerns about BitConnect revenue sources, claiming that it is a Ponzi scheme. Although the founders of BitConnect call their project a "decentralized P2P-cryptocurrency based on open source", crypto-enthusiasts pay attention to the fact that the project had a referral programme to attract new users, that is a traditional feature of financial pyramids.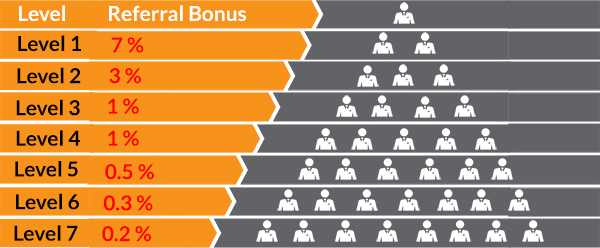 15 is spot-on. Please, everyone, stay away from BitConnect. I don't throw the S word around easily... but BitConnect is just a ponzi scam. https://t.co/GbQjs662Ii
— Erik Voorhees (@ErikVoorhees) 3 января 2018 г.
The same opinion about the project was voiced by Charlie Lee, the Litecoin founder.
I've been asked what I think about BitConnect. From the surface, seems like a classic ponzi scheme. I wouldn't invest in it and wouldn't recommend anyone else to.

I follow this rule of thumb:

"If it looks like a 🦆, walks like a 🦆, and quacks like a 🦆, then it's a ponzi." 😂

— Charlie Lee [LTC] (@SatoshiLite) 30 ноября 2017 г.
The BitConnect loan program worked according to the following principle: users could make deposits in bitcoin, buy BCC tokens on the internal BCC Exchange, and lend their BCC. The larger the investment, the earlier a user could take back his assets and the higher the profit interest was.

Подписывайтесь на наш Telegram-канал: новости и аналитика из первых рук!