Russian oil and gas company "Nordgas trading" has signed a memorandum of cooperation with "Fin foundation" company, implementing token payment on gas stations in South Korea. We have asked "Nordgas Trading" CEO Petr Zinchenko what he expects from this collaboration.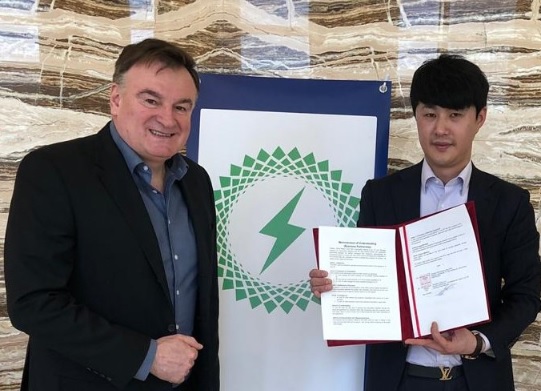 CoinFox: Is cryptocurrency as a method of payment legal in Russia?
Petr Zinchenko: Well, it is not regulated yet. However, this April the Central Bank of Russia officially announced that they believe in the prospects of cryptocurrency. The official spokesman has said that digital money, issued by the Central Bank, can become full cash equivalent if it turns out to be liquid and easy to use. So I would say, legalization is a matter of time in this case.
CoinFox: Which benefits do you expect cooperating with Fin Foundation?
Zinchenko: Attracting new audience - cryptoholders to purchase the petrol on our stations exactly. There is a huge crypto community in Russia. And for us,  it is hard to compete with giants like Rosneft, Shell or BP. We are quite new on the market and consider cooperation with cryptocurrency project as our advantage.
CoinFox: How exactly the process of payment will be executed?
Zinchenko: Fin foundation has the core cryptocurrency in the ecosystem - Fin Token. It can be exchanged to other cryptocurrencies on the Korean exchange Bitsonic or in the mobile Wallet imToken. Fin Token gives the opportunity to pay for the gas and receive the discount. It is already taken as a method of payment on several gas stations in Korea.
CoinFox: And will it be still possible to pay in cash on "Nordgas Trading" gas stations?
Zinchenko: Of course! It is not the replacement of the classic way of payment, it is just a convenient alternative. Moreover, Fin Foundation has bought several crypto-ATMs and plan to install it on the partner gas stations. So if the cryptoholder ran out of cash but still has crypto, he or she will be able to change the tokens and coins right on our gas stations and receive cash.
CoinFox: Do you think this is the future?
Zinchenko: Yes, I believe so. For instance, in Japan bitcoin is recognized as a method of payment for many years right now. What should other countries be behind? The only problem with crypto transactions is their slow speed, but as some projects like Graphene have proved, it can be solved.