London is hosting a two day-long bitcoin conference that brings together British and international start-ups, investors, and entrepreneurs.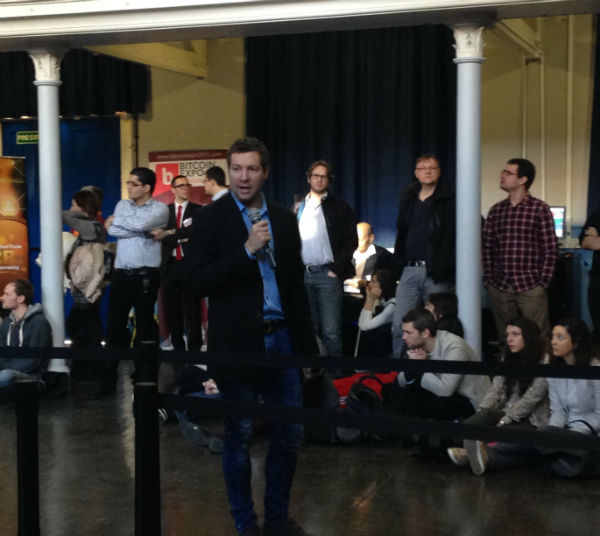 The first day of Bitcoin Expo 2015 opened today with an introduction by Nicolas Cary, CEO of Blockchain.info, followed by Roger Ver's enthusiastic keynote speech about bitcoin's potential for bringing financial freedom to everyone in the world. Ver stressed that although bitcoin is a powerful technology, most people still do not know about it. In his view, this is precisely why it is crucial to keep spreading the word about the advantages of using bitcoin – such as Amazon discounts, for example, – posting about it on Facebook and Twitter, and helping people to set up wallets.
Although he recognizes the volatility of the cryptocurrency's price, Ver encouraged everyone to invest since he thinks bitcoin is currently at the beginning of a leap. "If you want to invest in bitcoin – now is the right time to start. It's gonna spread very quickly", he said.
Ver expressed an ambivalent position on regulation, describing two sides of it – a philosophical and a practical one. While state regulation violates an individual's financial freedom, at the same time it helps to integrate bitcoin with the traditional financial system, which is essential for the adoption of cryptocurrency by "normal people in their everyday life". In reply to a question from the Coinfox correspondent, he warned people in countries with unfavourable regulatory climates, such as Russia, to use TOR and to be careful of "the men with guns", stressing that whether to speak out or not is a personal decision.
The discussion of regulation issues continued during the 'Payment and Beyond' Bitcoin Merchants panel, in which two leading UK-based start-ups, Coinfloor and Bittylicious, participated. Commenting on the regulation landscape in the country, the start-ups' founders, Mark Lamb and Mark Warne, claimed that the UK government was the most bitcoin-friendly government in the world.
They explained that bitcoin had the legal status of an asset in the UK, meaning that it did not fall under the definition of money and was not regulated by the Financial Conduct Authority, one of the two major UK financial regulator.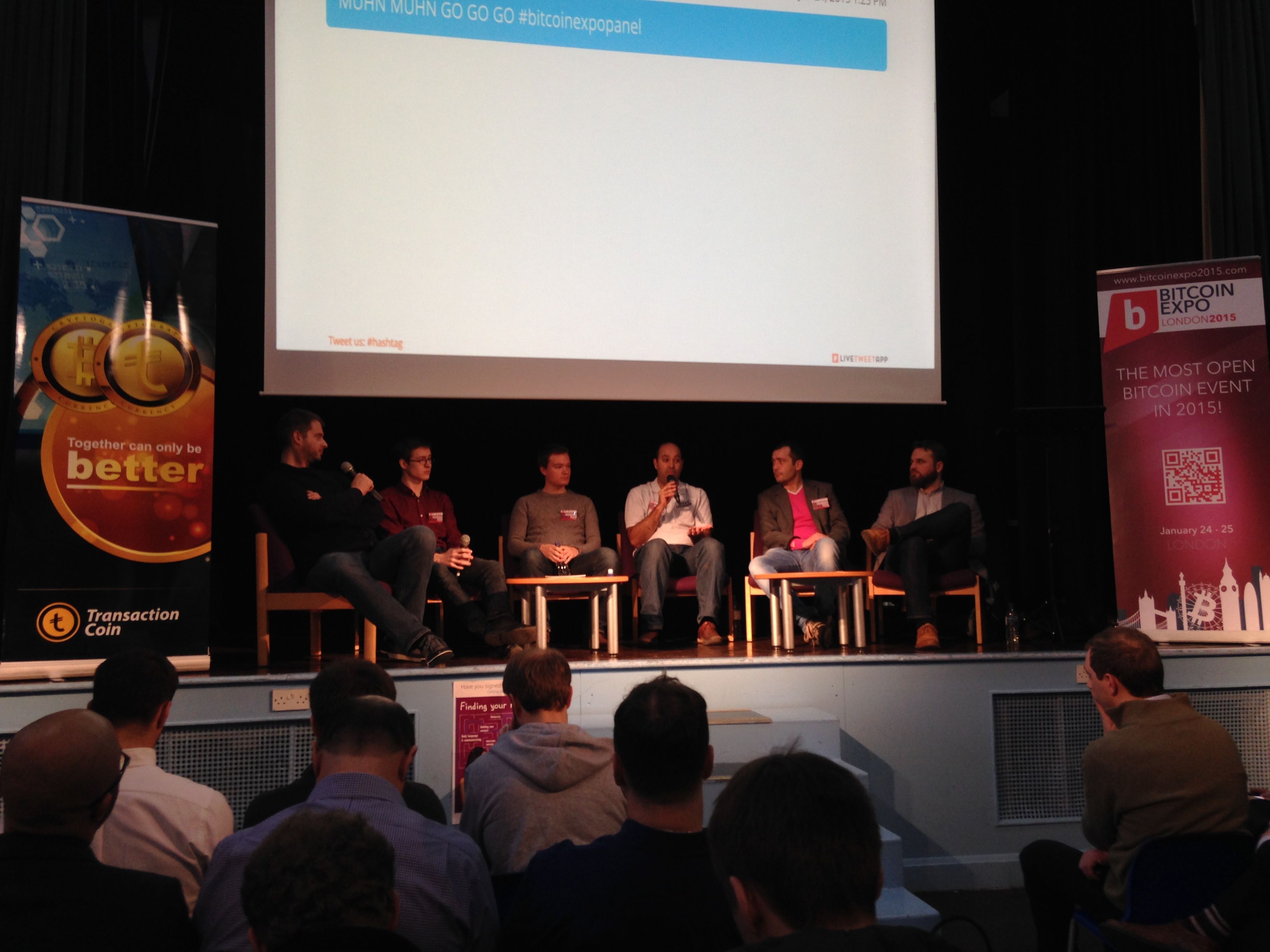 However, the unfavourable banking situation means that both Coinfloor and Bittylicious cannot convert GBP into BTC and vice versa, but have to go through a third currency, such as EUR, first. This means that they have had to set up bank accounts in countries where bitcoin is fully regulated. No bitcoin company can set up a bank account in the UK because British banks are concerned about bitcoin as something they cannot control. Nonetheless, Lamb expressed optimism about the future of bitcoin. "Even with banks closing down the bank accounts, bitcoin is the technology that truly cannot be stopped", he said.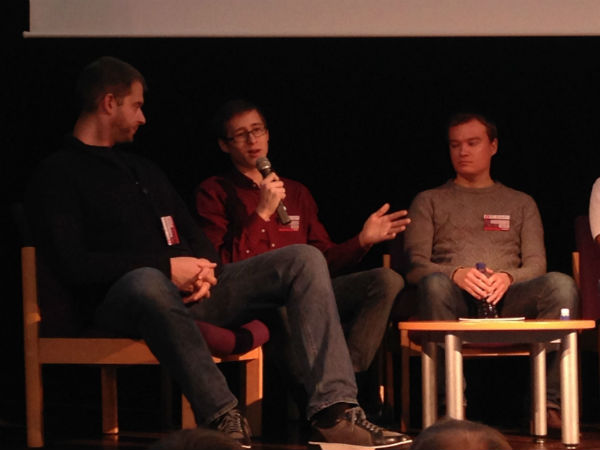 The panel members agreed that it was important to localise payment solutions and to work out specific methods for different regions. One of the missions of bitcoin, according to Eric Benz, VP Global Business Development at Zipzap, who chaired the panel, is to bring cash-centric communities into the online space. Aleks Nowak, COO in XBTerminal, a startup selling a new generation of point-of-sale terminals, believes that bitcoin payments will be successful in emerging markers rather than in Western Europe, which is why his company is working with the cryptocurrency in Nigeria.
The idea is that people in countries like Nigeria do not have the means to pay for things electronically because of how complicated it is to set up a bank account. At the same time, Nigeria is a country with a very high rate of smartphone use, which makes it an understandable target for bitcoin innovation. Although he is sceptical about bitcoin electronic payments in mature markets such as the UK, Nowak believes that we will see big news in the next two months when it comes to the adoption of bitcoin in the institutional market of the payment industry.