In 2019, the number of requests from law enforcement agencies jumped almost one and a half times, Kraken reports. More than half of them came from US authorities.
Kraken, one of the largest cryptocurrency exchanges in the world, recorded an increase in the number of requests from law enforcement agencies in 2019. Last year, their number increased by 49%. In total, the exchange received 710 requests for information disclosure in 2019, according to the Kraken annual compliance report. Requests were related to transactions and owners of 1222 accounts on the crypto-exchange. 61% (432) of the requests were sent by US law enforcement agencies, but their share in the total number of requests decreased from 66% compared to 2018. The United Kingdom stands in the second place with 86 queries and Germany being on the third with 44 queries.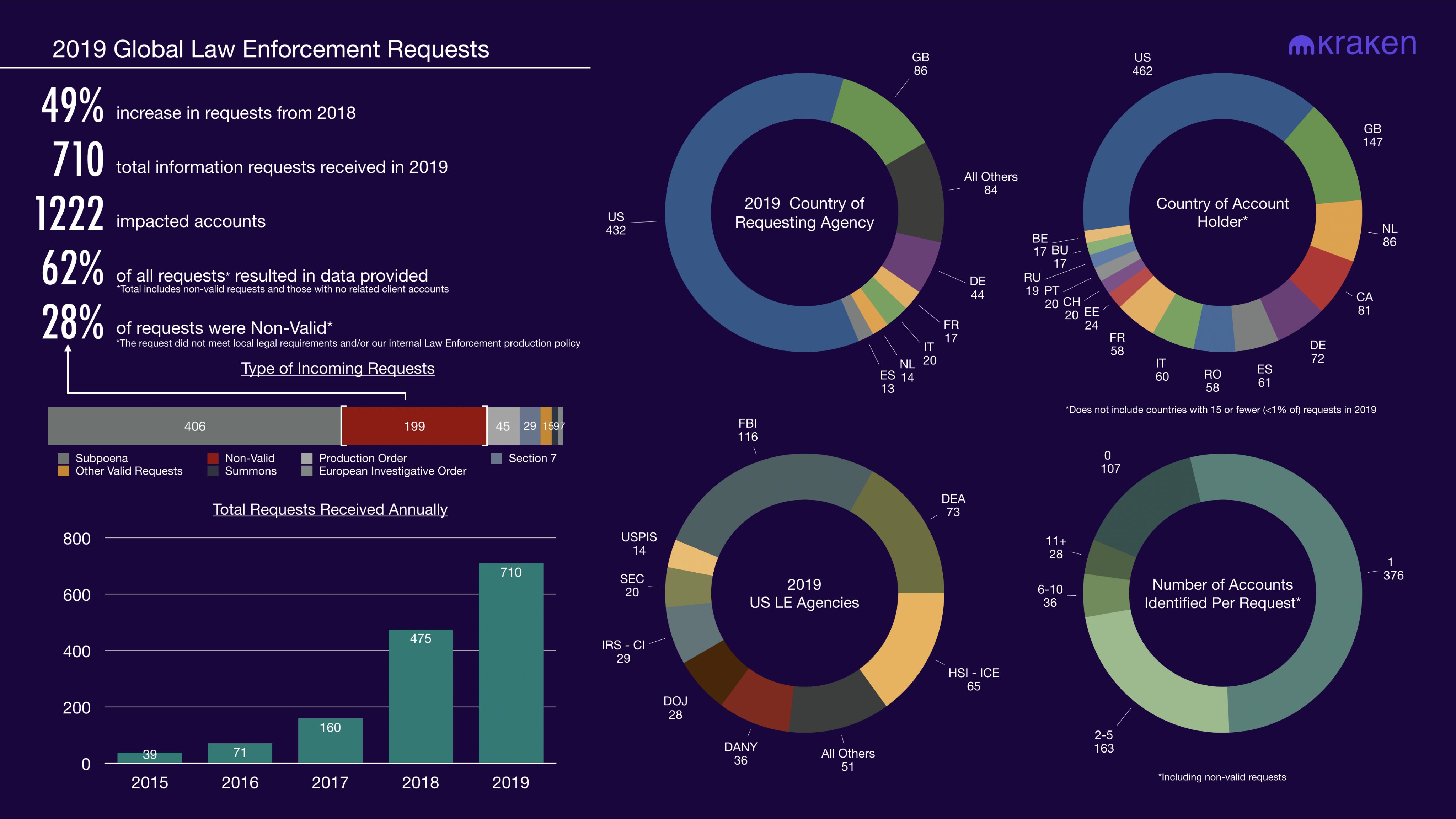 The most productive US authorities, most often sending Kraken disclosure requests, were the FBI, the Drug Enforcement Administration (DEA), and the Immigration and Customs Police (HSI-ICE).
Kraken did not respond to all information disclosure requests received. Only 62% of requests were satisfied, while 28% (199 requests) were deemed non-valid, not meeting local legal requirements.
The Kraken report does not mention a single request sent by Russian law enforcement agencies. But requests from foreign law enforcement agencies concerned 19 accounts owned by Russians.