The beginning of April is marked by the increasing number of withdrawals of stablecoins from cryptocurrency exchanges. Investors accumulate digital assets in the purses totally controlled by themselves.
Over the past 24 hours, the number of withdrawal operations from cryptocurrency exchanges using the most popular stablecoin in the crypto space, USDT, jumped by 20%. This was mentioned by the analytical firm Glassnode.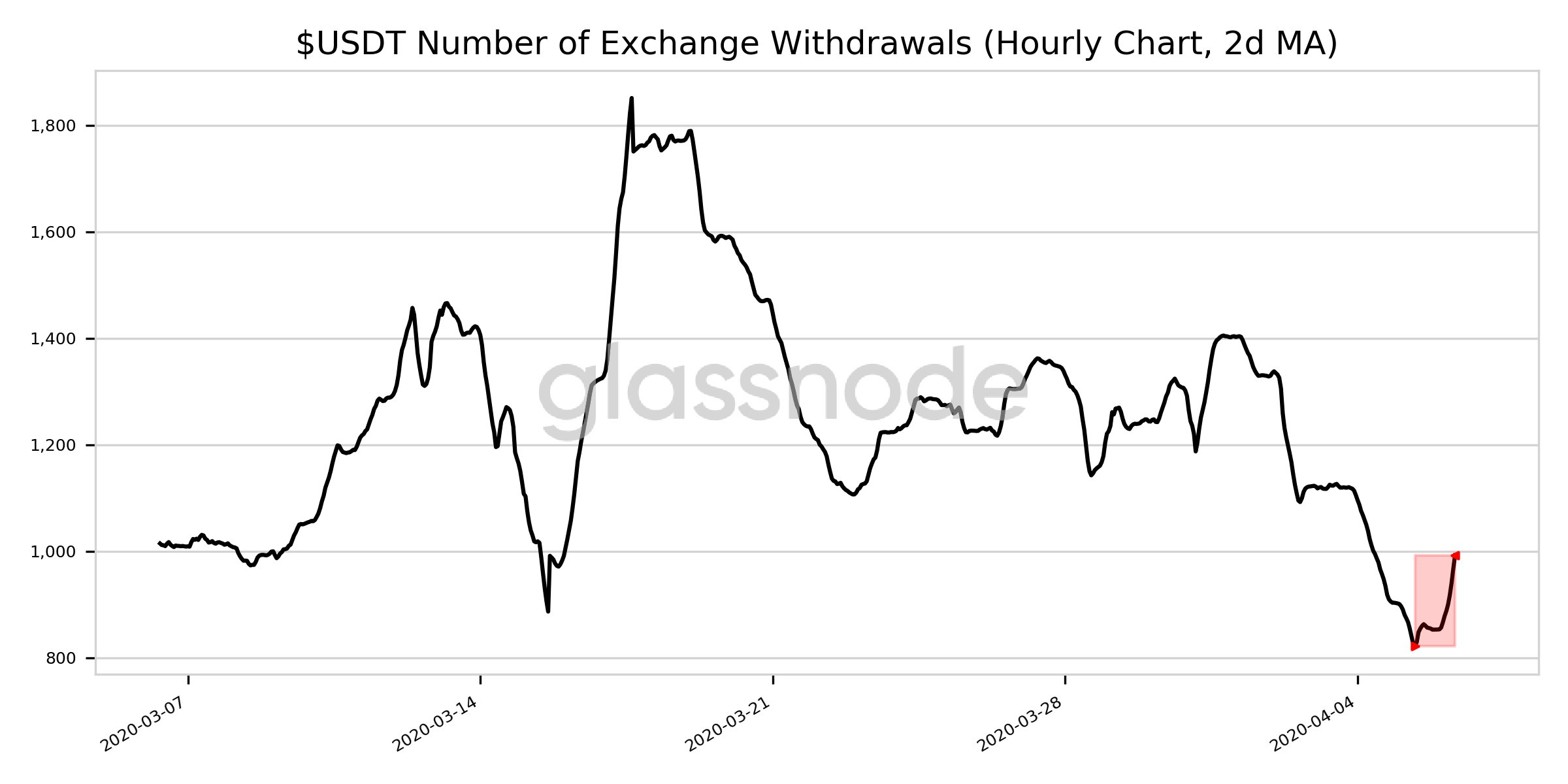 The previous peak of withdrawals occurred in mid-March, when the cost of bitcoin began a sharp decline. Investors massively sold cryptocurrency, exchanging it for stablecoins pegged to the US dollar, and withdrawing them from crypto exchanges, as they preferred to accumulate digital equivalents of money on their own accounts. Bitcoin's trading volume paired to USDT almost tripled in March, jumping from 7.7 million BTC in February to 21.6 million BTC in March (+ 182%).
The growth in USDT withdrawals from crypto exchanges coincides with the rising bitcoin price, that overtopped $7300. Following the growing market demand, Tether issued additional USDT coins worth $170 million in total.
The USDT trading volume on crypto exchanges over the past 24 hours exceeded $63 billion, while the same indicator for bitcoin amounted to $46 billion. USDT emission volume approached $6.4 billion