According to Economist poll, people are twice as likely to trust currencies issued by the central bank as decentralized cryptocurrencies.
Only 26% poll participants could trust a decentralized digital currency, according to the survey conducted by the Economist Intelligence Unit and digital payment platform Crypto.com. Their confidence in the digital currency issued by any central bank is much higher. More than a half of respondents (54%) stated that they consider it worthy of trust.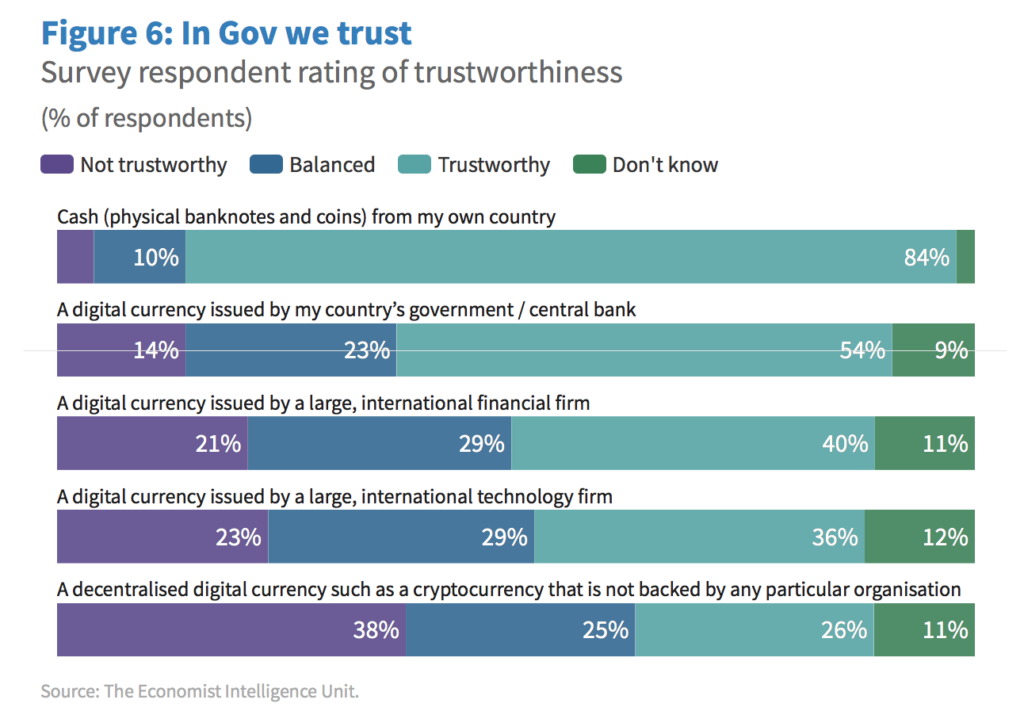 A private digital currency issued by any large financial firm or international technology company could gain trust of 40% or 36% of survey participants, respectively.
A decentralized currency was called "definitely not trustworthy" by more than a third of respondents (38%) versus 14% in relation to CBDC.
But the most trustworthy currency traditionally turned out to be the good old cash, paper notes and coins. 84% of respondents reported that they trust this type of money.
The survey involved 3,000 respondents from countries such as the USA, UK, France, South Korea, Australia, Singapore, Brazil, Turkey, Vietnam, South Africa and the Philippines.